MEGHAN MCGRATH
AMA Boston – President
Meghan McGrath is the current President of the American Marketing Association, Boston. Prior to her presidency, Meghan served on the board of directors as VP of content marketing for two years. In that time she and her team launched and produced AMA Boston's podcast, Talking Marketing. By day, Meghan is the Director of Marketing for Bates, a management consulting firm based in Wellesley, MA.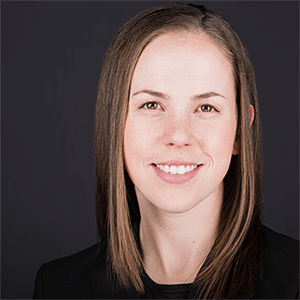 BOB CARGILL
AMA Boston – Past President
Bob Cargill, who was the New England Direct Marketing Association's Direct Marketer of the Year in 2009, is an experienced copywriter, content creator, social media marketer, consultant, teacher and public speaker who has worked for some 500 or so different clients over the years. His work has been recognized with over 40 awards from the New England Direct Marketing Association, including Gold for his blog on marketing, Gold for Best Tweets, Silver for Best Copywriting and two Silvers for his video series about social media on LinkedIn. Bob is a past president of both the American Marketing Association Boston (2018-2020) and the New England Direct Marketing Association (1999-2000). In addition to hosting his own podcast on marketing and recording YouTube videos about social media on a weekly basis, Bob is keeping especially busy these days writing a book on his career so far, tentatively titled, "20 Jobs, 20 Lessons."
PARNA SARKAR-BASU
AMA Boston – VP, Brand Marketing
Founder, Brand and Buzz Marketing
A tech evangelist, Parna Sarkar-Basu serves as a strategic advisor to transformational leaders and technology pioneers, and helps them launch and reinvent companies. Her expertise includes changing market perception, building market relevance, corporate (re)-positioning and new market entry as well as helping companies raise funds and navigate the digital era. Recipient of multiple awards, Parna has been instrumental in propelling tech companies into innovation leaders in highly competitive markets.
HELEN PINCHANSKI
AMA Boston – VP, Programming
Helen's expertise brings local and international emerging organizations as well as established companies to the next level of strategic growth. With over 20 years of experience providing strategic direction and innovative advice in the high-tech and services industries, she has designed digital and growth strategies for expansion purposes by implementing the latest best practices in purpose-marketing and branding methodologies. Helen's proven track record of continuous success in the areas of business development, brand awareness and internal processes improvement comes from combining a mix approach of marketing, consulting and data analytics with a passion for relationship building.
DINA DVINOV
AMA Boston – VP, Event Planning
Dina Dvinov is senior operations manager of the Cambridge Institute for Family Enterprise, a leading education and research institute dedicated to the significant issues family enterprises face. She is also marketing manager at its parent company, Cambridge Family Enterprise Group. Since 2014, Dina has overseen the operations and logistics of the Cambridge Institute's education, research, and publishing activities. Earlier in her career, Dina worked for a technology conference company for eight years where she ran the logistics for conferences and trade shows throughout the United States.
PETER BERSON
AMA Boston – VP, Technology
Principal at Aveli By WSI – a WSI World Digital Marketing Agency
Peter has twenty-five plus years of experience in high-tech startups. Early on in his career, he worked as Quality Assurance Engineer, Release Engineer, and Software Engineer building cutting edge, intelligent UI/UX for sophisticated network hardware devices, and network software. Companies he's worked for included Xyplex, Netsuite Development, Quallaby (acquired by Micromuse, then IBM). Later in his career, he moved into a customer-facing role, working in pre /post-sales consulting. In that role, he presented products and perfected his marketing skills — some of his clients where MCI Worldcom, Bell Mobility, BT Telecom, Sprint, Aflac, Wells Fargo, TD Bank, Bloomberg, Comcast, Shaw and more. He worked at Sophos, Tatara Systems (acquired by Taqua then Sonus Networks) Sevone, and Benu Networks. His extensive experience allows him to help with your digital marketing needs with Business Analysis and Marketing Strategies. Once he analyzes your needs, then executing a comprehensive plan using Responsive Web Design, Search Engine Optimization, Paid Search, Social Media Marketing, Marketing automation, Conversational Marketing, and more. Implementing our defined strategy generates leads and increases sales. Peter enjoys being challenged and consistently delivers results for his clients. Peter graduated from Framingham State College with a Bachelor of Science in Computer Science and a minor in Math, class of 1994. He volunteers on the AMA Boston Chapter Board of Directors as VP of Technology and Westford Business Association as VP of Marketing. His key to success is doing whatever it takes to satisfy his clients, even if it means pulling all-nighters, which have happened on many occasions. Peter is a certified WSI Digital Marketing Consultant and Aveli By WSI is a locally owned independent franchise on WSI World in Westford MA
KRISTINA EATON
AMA Boston – VP, Operations
Kristina Eaton is a Certified Public Accountant (CPA) licensed in Massachusetts with over 15 years of experience. She works as a corporate accountant focusing on Generally Accepted Accounting Principles (GAAP) research and Internal Controls. Kristina also works as a personal accountant specializing in credit score consultation, budgeting, and taxation and owns her own Real Estate company. Kristina has been a member of AMA Boston Board of Directors for 4 years.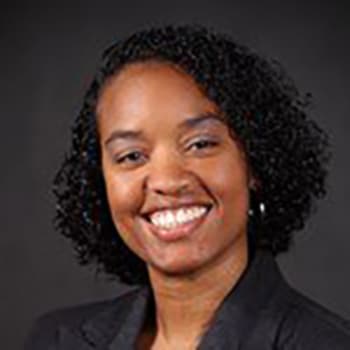 CHRIS GOODNOW
AMA Boston – VP of Content Marketing
Chris Goodnow is the VP of Content Marketing for AMA Boston. Chris is an experienced marketer with a demonstrated history of helping B2B companies and non-profits develop their brand strategies and enhance their brand presence. In his free time, Chris enjoys traveling, playing golf, and spending time in nature.
JEN FAUCON
AMA Boston – VP, Membership
Jen Faucon is a global marketing leader and executive recruiter with expertise in digital, advertising, CRM and technology. Jen's reach includes 10 years in Asia Pacific and the Middle East. Jen led a variety of organizations through the digital revolution at agencies McCann Worldgroup, BBDO Proximity and iProspect for powerhouse global brands General Motors, Visa, Microsoft, MasterCard, Nestle, UPS, and The Estee Lauder Companies. Additionally, Jen led technology start-ups as Chief Marketing Officer at SendItLater, and Chief Customer Experience Officer at Codelattice.
Jen is Partner at MICA Consulting Group, a recruiting and consulting firm. MICA's industry knowledge and professional matchmaking experience allows us to take a consultative approach to put the correct people in place to build your business.
Through The Lewis Institute at Babson College, Jen consults with Business Partners for Sustainable Development, an initiative of The USCIB Foundation. This virtual center accelerates action on the UN Sustainable Development Goals (SDGs). Follow @Jen_Faucon on Twitter for #Marketing #FutureofWork #JobSearch #SDGs


BRAD MCCORMICK
AMA Boston – VP, Social Media
Brad McCormick is an award-winning sales and marketing strategist. During his more than a decade of experience working for and selling to Fortune 500 companies, Brad has sold and promoted recorded music, licensed apparel and accessories, and even developed his own products and an app for the iphone. During his tenure at Warner Music Group, Brad conceptualized and developed Run Out Groove, a fan-driven vinyl-only record label. He is currently on the board of directors for AMA Boston and serves as the Vice President of Social Media. Brad currently is consulting for e-commerce businesses and podcasters and lives on the South Shore with his wife and their dog, Lilly.
MELISSA STONE
AMA Boston – VP, Communications
With fifteen years of experience in digital, brand management, and financial planning, Melissa has generated significant results at global brands, including Nike/Converse, L'Oreal, Estee Lauder and Shiseido. In 2019, she founded the consulting firm, Eastend Marketing (www.Eastend-Marketing.com), where she works with clients like Wellesley College to develop media campaigns, re-branding initiatives and launch new partnerships. Melissa has a passion for leading high-performing teams, and driving change both in and out of the workplace. She serves on the Board for the American Marketing Association (Boston Chapter) as the VP of Communications. Previously, as a strategic advisor for Converse's committee, "Women of Converse," she connected and inspired female leaders by launching internal events to celebrate achievements. At L'Oreal, she helped run "Women in Digital," part of their Next Fund innovation lab, to cultivate technology created by women for women. She also developed personal finance workshops for under-privileged young adults as a member of the Financial Literacy Committee within the NY Junior League.