Introduction
The advancement of digital technologies and global internet coverage ushered a new way of business promotion. Even though television is still a powerful medium, it is mainly reserved for large corporate brands due to its rather expensive nature. Therefore, small and mid-size businesses seek their marketing opportunity online. Since the online environment is a lot more complex than traditional media, online marketers need various tools in order to provide a comprehensive service to their clients. We did a little research and developed a list of 10 most useful online apps for digital marketers.
User engagement is important for the expansion of your reach, but it also helps conversion. Wyng provides you with a set of tools to seamlessly create interesting content that you can share on your social network accounts, place on your website, or share with your subscribers via email. Moreover, Wyng allows you to collect actionable information that you can use throughout your campaign to make it more effective.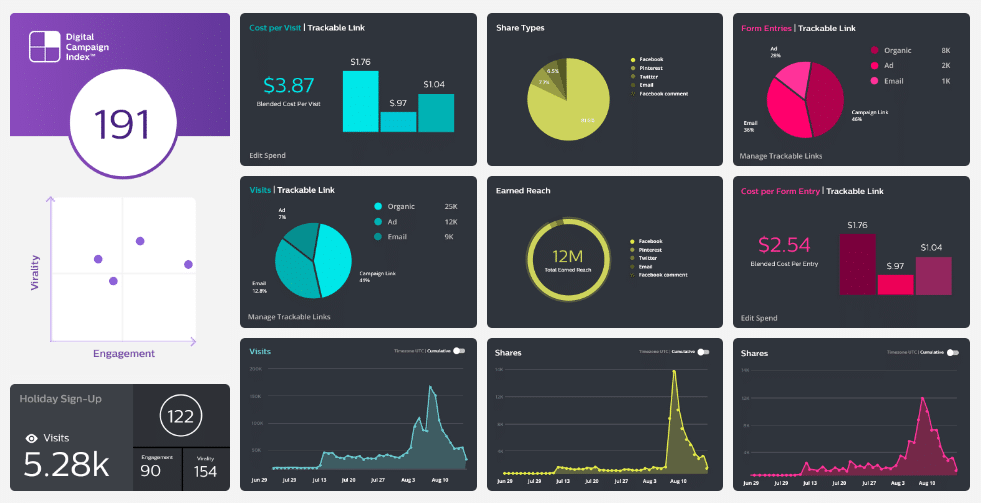 It is important to post regularly on your social networks, in order to keep the audience interested in your brand and raise your brand awareness. However, it is even more important to have an insight into the effectiveness of your posts. This way you can understand which social media works best for you, how your audience reacts to each type of content, and Hootsuite is a tool that allows you to do all that and more.
Online Writing Services
Not an app, per se, but a potent weapon in every digital marketer's arsenal. Crafting compelling content that will stir the hearts of your readers is not that easy, also the deadlines are unforgiving and you need all the help you can get to finish your work on time. Hiring online writing services like Do My Writing, Essaywritingland.com, paperwritingpro, and others, allows you to share some of the burden, and always post original textual content.
Email marketing is one of the most popular and effective marketing methods for putting the word out to your prospects. With MailChimp, you can automate your email marketing campaign, use data to enhance your future campaigns and even create social media ads and manage them all from one place.
There's almost nothing more important for e-commerce than knowing the impact of your campaign on visitors' decision to make a purchase. With Adroll, you can measure the impact of your marketing strategy, adapt it and convert more visitors into customers.
A large number of brands thinks that it's a smart thing to generate random followers, even raise the number with bots, but there are many downsides to that approach. Sproutsocial is a tool that allows you to generate real followers across multiple social networks that you can benefit from, as they are real people you can reach out to and convert them into customers.
Since online business is a global endeavor, it is important to know everything there is to know about your prospects, including their age, country of origin, income, interests, basically anything that would allow you to pinpoint exactly what your target audience is. Furthermore, this app allows you to keep track of your content and its potency.
Search engine optimization is important for all types of online businesses, most importantly for startups that are still looking to make their name on the market. Yoast is an amazing tool that allows you to optimize your content for search engines and make your page appear as close to the top results as possible.
How well do you know your followers? Idio is an online platform that allows you a 1 on 1 interaction with your audience, providing you with means to create personalized content that will move your readers and drive their conversion.
Textual content is a powerful means of interaction, it allows you to communicate with your audience in various forms and represent your brand using clever wordplay and emotional syntaxes. However, not all people read the same, not all people have the same extent of their vocabulary, and some sentences are just too difficult to read. Hemingway app is an online tool that allows you to edit your textual content and make it easier to read and understand. It can also save you the embarrassment of poor spelling and grammar.
Conclusion
Online marketing allows brands to reach millions of readers and generate substantial revenues. This is why it is important to utilize each available option that would make marketing campaigns more effective, easier to manage, and less costly. Hope these tools will help you with your future efforts and scale your business sky-high.
More thought leadership from Kurt here: BestDissertation.com, EssayWritingLab, and UK Best Essays